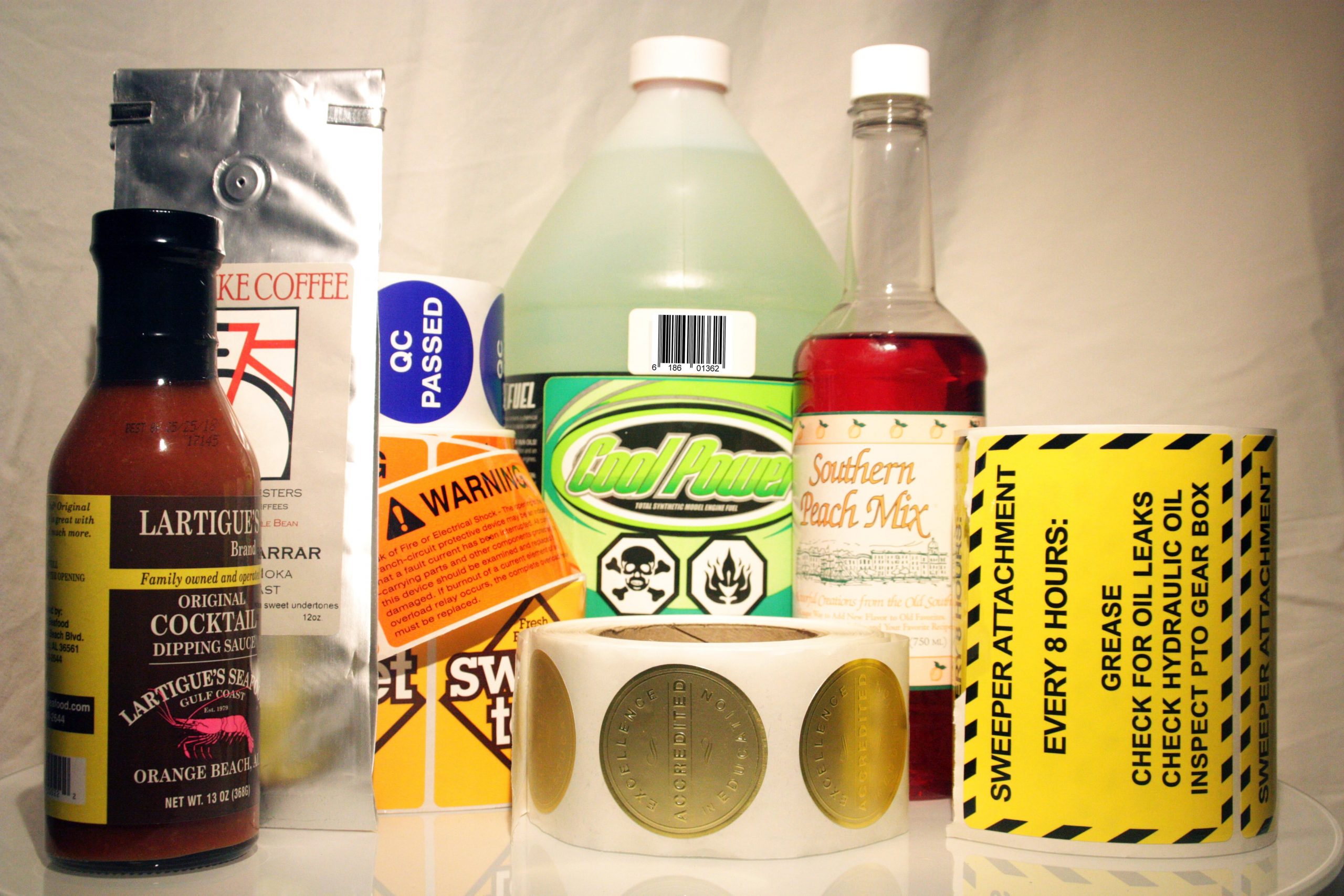 Labels
We offer custom label printing (on rolls, in sheets or as singles) as well as blank labels. Materials we can use include paper, vinyl, polyester, laminated foil, thermal transfer, direct thermal, laser and many specialty stocks (like tamper-evident and prismatic). We print using flexographic, cold foil transfer, thermal and digital technologies. In addition, we can supply printer ribbons, printing equipment and software.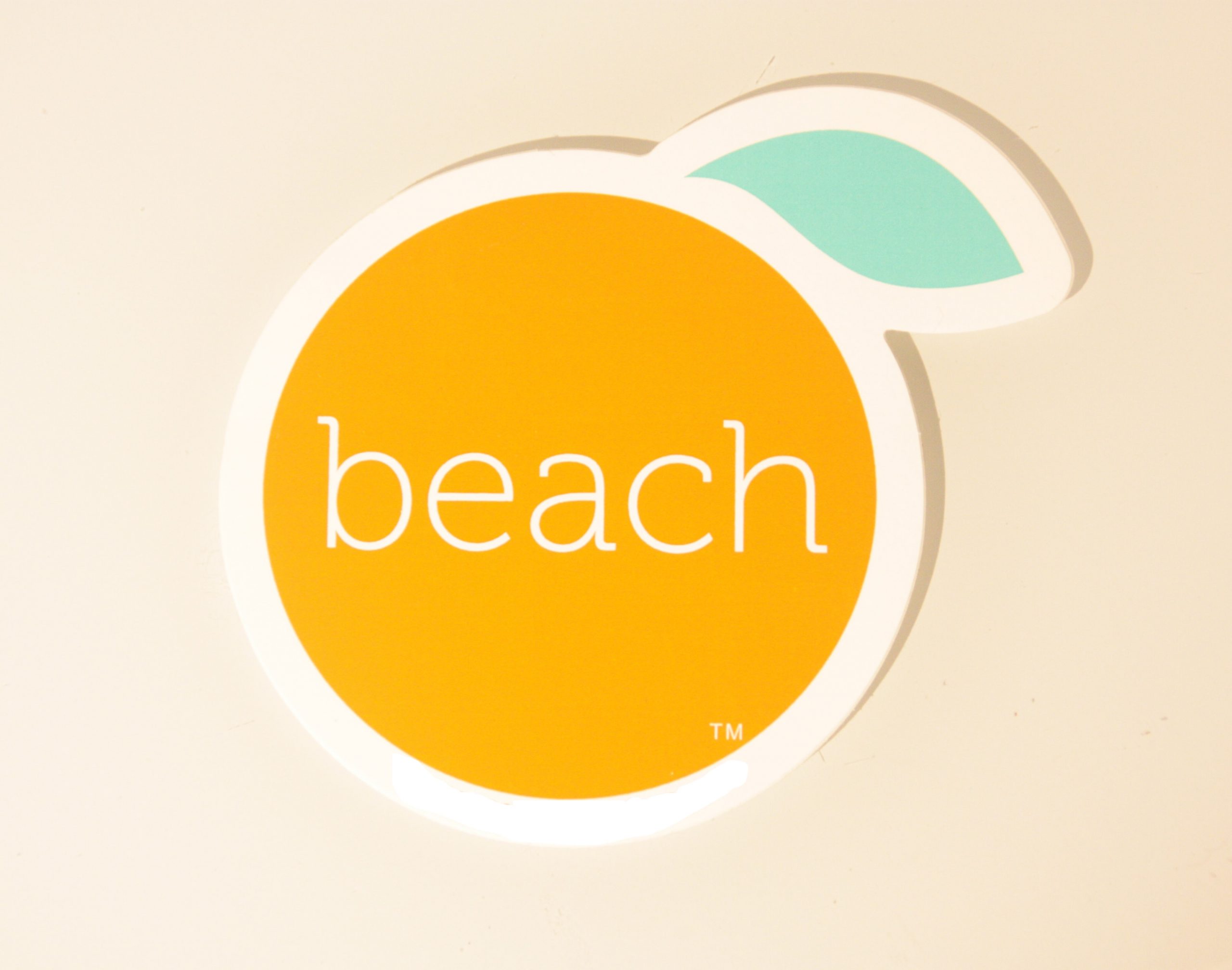 Decals
We convert our decals using high quality inks for durable, decorative and brilliant colors on materials such as vinyl, polyester, static cling, temporary bumper sticker and plastics. Decals are most often used outdoors or for applications where toughness and longevity are required. Our screen and digital print methods (along with optional laminating and varnishing) provide that durability.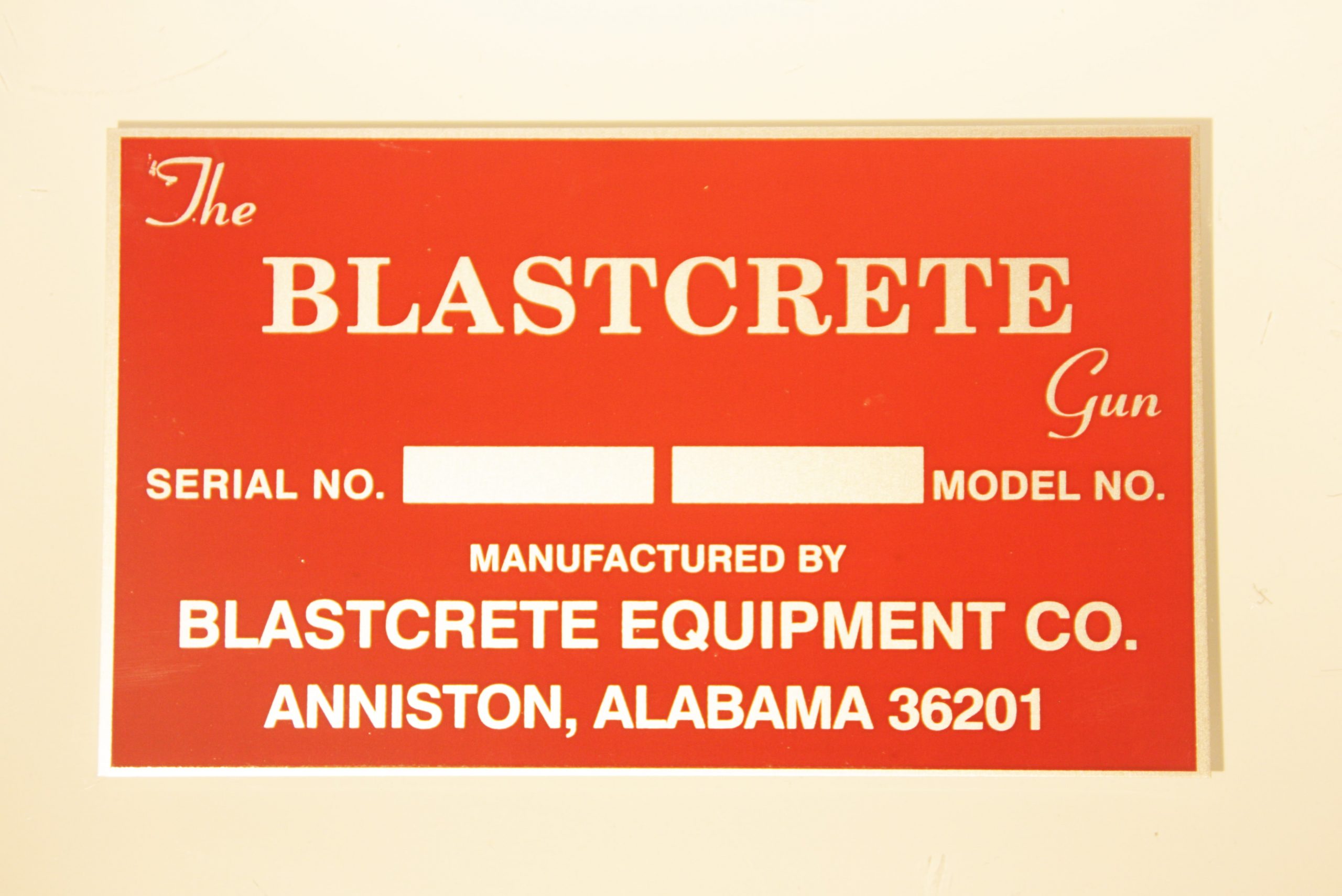 Metal Plates
The identification plates we provide can be produced out of numerous metals such as aluminum, stainless steel and brass. We can produce these through several different processes including screen print, etching and digital. We can die cut, stamp, punch holes, consecutively number and laminate adhesive.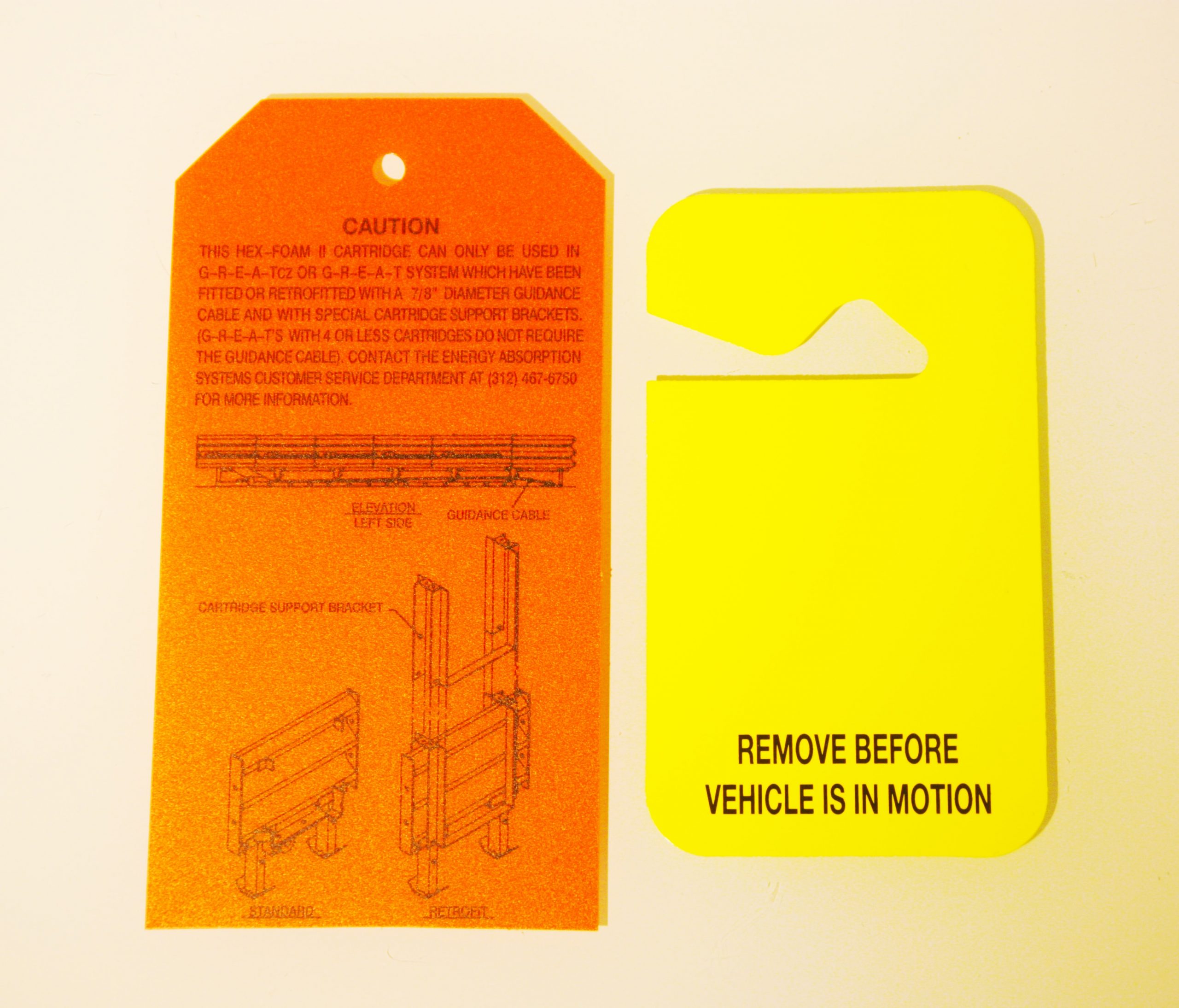 Tags
Tags can be for many purposes ranging from basic business and warehouse applications to high profile point of purchase displays. We can produce tags for every application using many different stocks such as paper, plastic and Tyvek. Finishing services include hole punching (with metal eyelet and fiber patch options), stringing and wiring, numbering, folding, perforating and adhesive strips.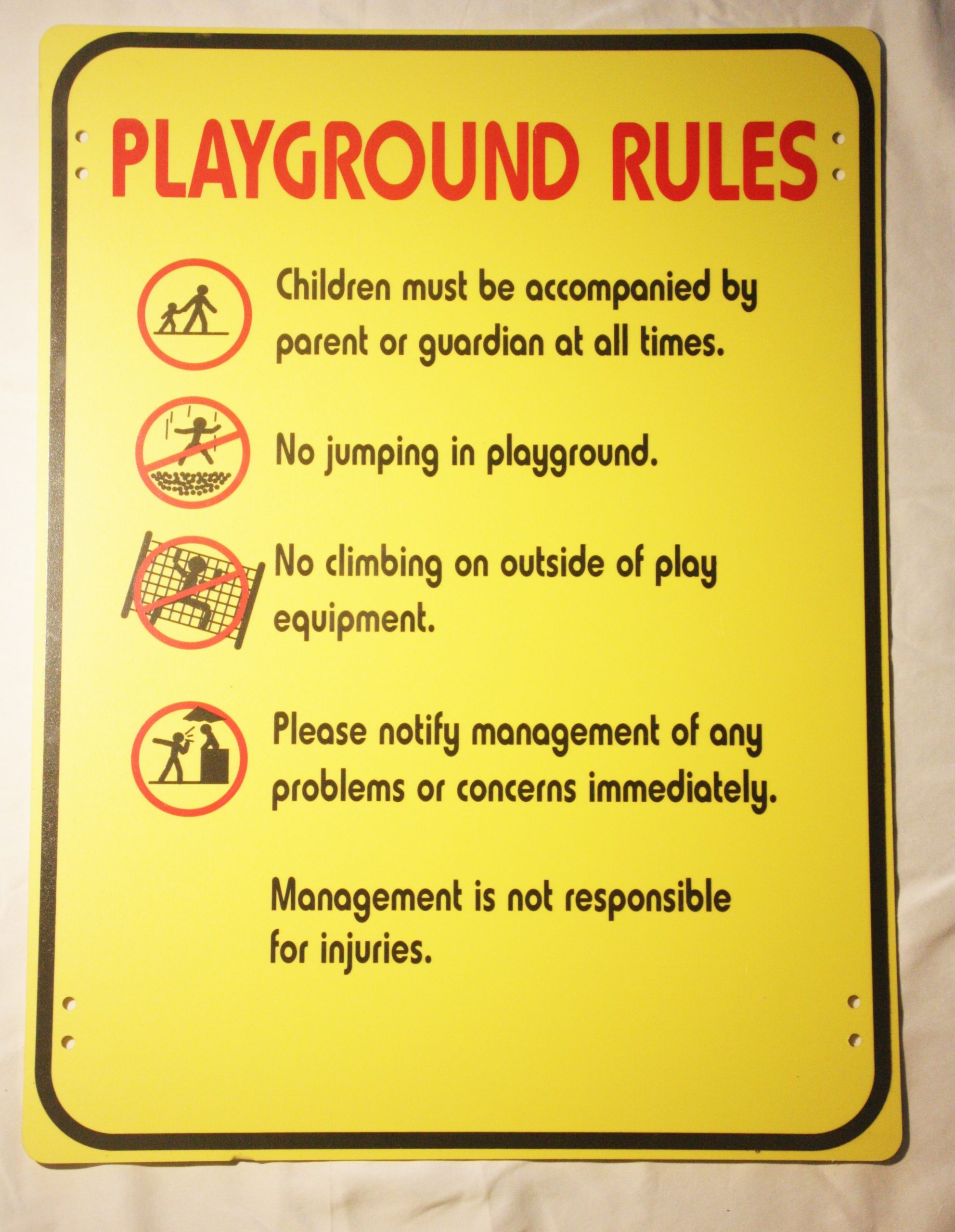 High Volume Signs
Guaranteed Labels' niche in the sign market exists where the requirement is for larger quantities. We offer many different materials from coroplast to PVC and polystyrene as well as aluminum, magnetics, paper/poster and nylon reinforced banner stock.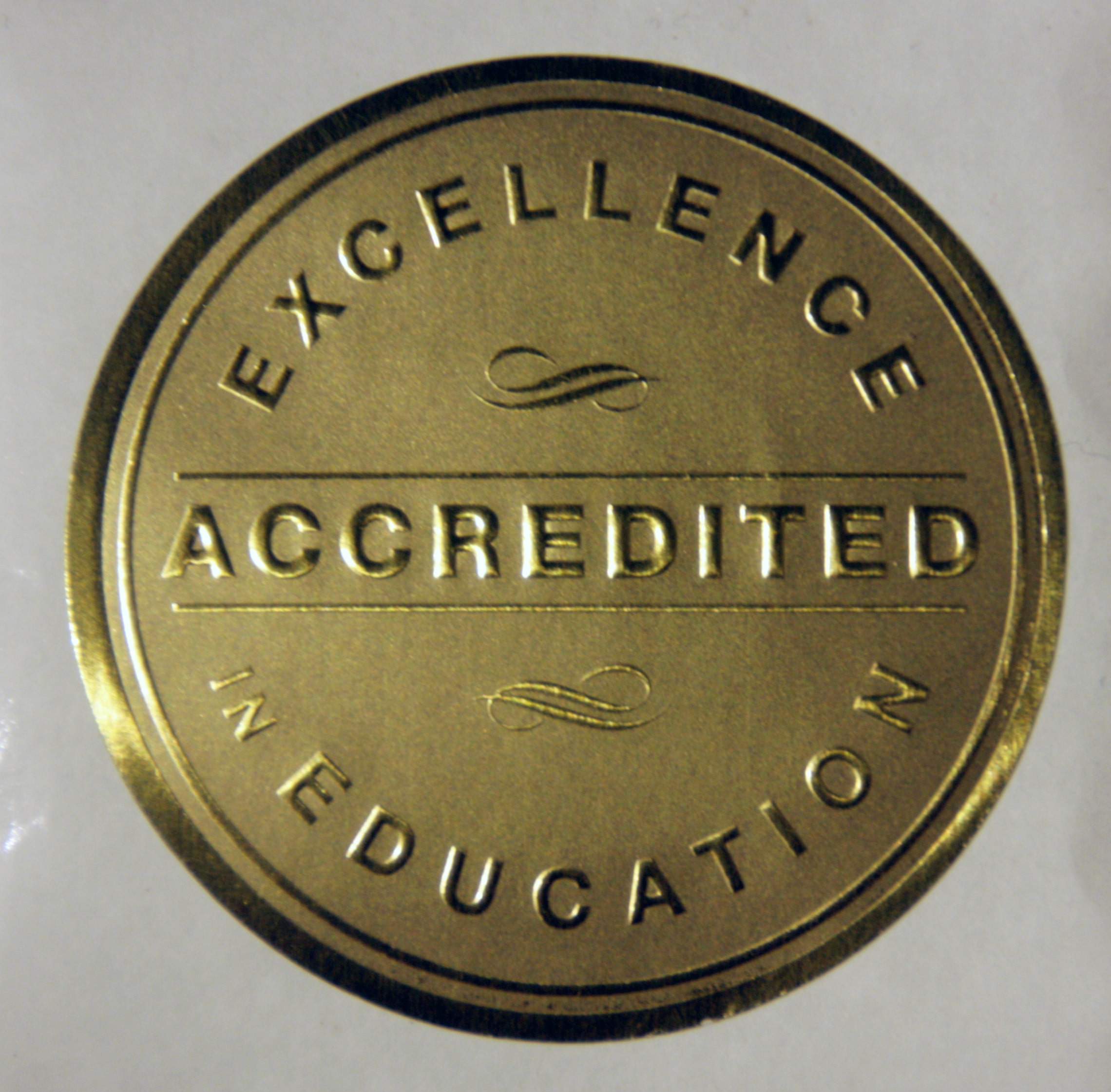 Specialty
If you don't see it listed, that doesn't mean we don't have it! We are the "Kings of custom manufacturing." Items in this category include foil embossed labels (seals), domed labels, cut vinyl, floor graphics, metalphoto and polychromal plates, chrome plastic lettering and lexan overlays. Call now to inquire about your specific need or application.